I am an Assistant Professor of Philosophy at the University of San Diego. If you are student in one of my classes you can access the course content here.
I am interested in meaning, intentions, archaeology, and adornment. I recently published my book entitled Adorning Bodies: Meaning, Evolution, and Beauty in Humans and Animals with Bloomsbury. You can read sizable portions of the text on google books. If you are a USD student you can read the entirety of my book free through our library here. A post I wrote for Aesthetics for Birds on the book material is here. A related article on bodies and shame written for The Philosophers' Magazine is h
ere. A video of me discussing the book at the San Diego Union-Tribune Festival of books is below. You can read a review of my book by Michael Spicher in the Journal of Comparative Literature and Aesthetics here. The paperback version of the book will be published in October 2023.
You can see my conference presentations and other events here. You can follow me and find my work on twitter, academia.edu, and philpapers.
I received my PhD from the Graduate Center, City University of New York in August 2017. My dissertation was supervised by Noël Carroll. Prior to beginning my doctorate, I received my BA from the University of Wisconsin-Madison and taught English at a lycée in the Académie de Versailles, France.
Working with faculty members in psychology and computer science we created a new interdisciplinary and cross-college minor at USD in Cognitive Science. The first cognitive science course will be held fall of 2023. More information about the Cognitive Science minor can be found here.
I am in the very early stages of working on a second book project on the topic of philosophy of archaeology. A related article I wrote a piece for Aeon-Psyche about archaeological interpretation can be viewed here. In the piece I discuss a 10-day archaeological dig in Cabo Rojo, Puerto Rico I participated in through the University of Miami in 2019. Photos from that trip can be viewed here.
I am active in a number of organizations and clubs. I am the faculty advisor for a new student club at USD called Fashion Forward. They hope to hold a sustainable fashion show on campus in the spring. I also participate in an interdisciplinary AI group based at the USD Humanities Center. I am a member of the Society for California Archaeology and the American Society for Aesthetics. In addition to my scholarly activities, I paint and draw. You can see my work here.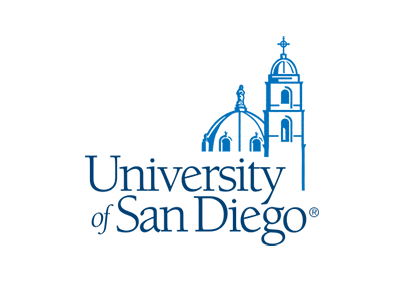 Marilynn H. Johnson, PhD
Assistant Professor
Department of Philosophy
University of San Diego
5998 Alcala Park
San Diego, CA 92110
Email: marilynnjohnson@sandiego.edu
Website: johnson.commons.gc.cuny.edu
Twitter @marilynnjohnsn
Office Hours: calendly.com/marilynnjohnson
University of San Diego Philosophy Department Website